This year, the Barossa German Language Association celebrates its first AGM. In 2014 linguistics researchers from the University of Adelaide embarked on a unique project to help revive the almost-forgotten German language in the Barossa and Adelaide Hills. In early 2015, the Barossa German Language Association Inc. was formed and through its various activities it aims to bring German speakers together and help foster new generations of German speakers. Here are the specifics for the meeting……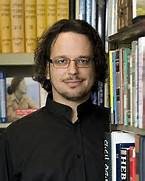 Day: Monday, August 22, 2016
Time: 6:00 p.m.
Place: Faith College, Wine Education Centre, Magnolia Road, Tanunda
Guest Speaker: Professor Ghil'ad Zuckermann – University of Adelaide.
The evening will commence with the requisite business agenda. Following a musical interlude, the Chair of Linguistics and Endangered Languages at the University of Adelaide, Professor Ghil'ad Zuckermann (DPhil Oxford; PhD Cambridge, titular; MA Tel Aviv, summa cum laude) will discuss the importance of multi-lingualism in today's society. The evening will conclude with some light refreshments and an opportunity to network with like-minded peers.
Please RSVP the Barossa German Language Association by Friday, 19th of August to: newsletter@barossagerman.com.au