🇩🇪 BGLA is supporting various German classes in the Barossa. The classes for adults are run by German teacher and native speaker Gundi Tophinke. In all groups, the focus is on conversation and social interactions. Much more than a language class, the groups have become places of friendship and mutual support. If you want to exercise your mind, if you need some relief from the daily crossword, then come and join us. 
GERMAN CLASSES AT THE LYNDOCH LIBRARY
Like every year, the German classes are in hibernation for the winter term and will resume in term 4. Please watch this space for exact dates.
---
German for Learners with some previous knowledge: 

Fridays, 2 pm to 5 pm
In this group, we learn how to read and understand simple texts, ask questions and give answers. We also look at the parts of sentences and demystify how to use nominative, dative and accusative.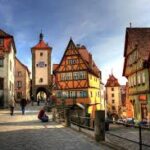 ---
German for 
Beginners: 
Saturdays, 11am to 1pm
This group has been meeting for one term only. We are learning the 500 most frequent words and how to speak in Past and Present Tense.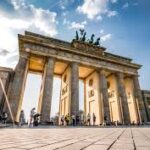 ---
Intermediate German: Saturdays, 2pm to 5pm
Through their studies over the last 4 years, this group has become very interested in the Germanic and Romance roots of the English language. Last term, we followed the history of both languages from the great European migration through to the Latin and French influences. This term, we will be looking at musicians and writers and the siblings Sophie and Hans Scholl, who led a resistance group during Nazi-times. All reading texts are in German.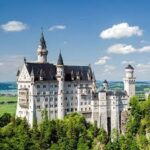 ---
covid 19-Safety Plan: We practise social distancing and sanitising. All participants are required to fill in an attendance slip for tracing purposes.