🇩🇪 BGLA is supporting various German classes in the Barossa. The classes for adults are run by German teacher and native speaker Gundi Tophinke. In all groups, the focus is on conversation and social interactions. Much more than a language class, the groups have become places of friendship and mutual support. If you want to exercise your mind, if you need some relief from the daily crossword, then come and join us. 
GERMAN CLASSES AT THE LYNDOCH LIBRARY
---
German for Learners with some previous knowledge: 

Fridays, 2 pm to 5 pm
In this group, we learn how to read and understand simple texts, ask questions and give answers. We also look at the parts of sentences and demystify how to use nominative, dative and accusative.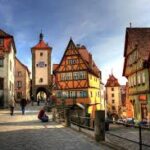 ---
Intermediate German: Saturdays, 2pm to 5pm
In this class, we look at more complex sentence structures, while still concentrating on conversational skills.  We use a text-book, SCHRITTE INTERNATIONAL 2, as well as a reader, "Das doppelte Lottchen" by Erich Kästner.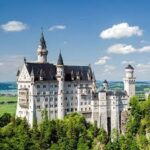 ---
If you are a total beginner, please ring the teacher, Gundi, on 0431 047 582, so that we can add you to our wait list. As soon as we have enough people interested, we will begin an new class on Saturdays, 11 am to 1 pm. 
The price for Term 4 (27 hours) will be $ 315 for the beginners and intermediate classes.
The price for the total beginners class (18 hours) will be $ 280.