Barossa German Language Association Annual General Meeting
30th November 2020
1pm
Langmeil Centre Maria Street, Tanunda
This short meeting will be held before we have our normal Kaffee und Kuchen event.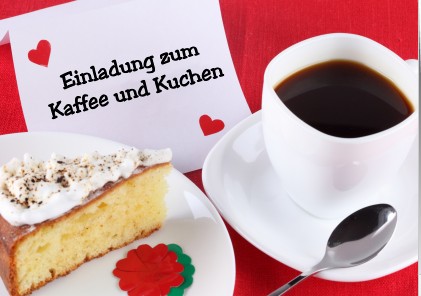 Our guest speaker this month is Vanessa Kreusch. The 29 year old was born in Trier and studied linguistics in Berlin. Her interest in dialects and language variation led her to South Australia where she currently works as a language assistant for the German department at Adelaide University.
Her presentation is going to be about her hometown Trier – the oldest city of Germany. Given its proximity to the French and Luxemburg border, Trier is a very interesting and culturally rich city with many ancient Roman buildings and ruins. It also has a very diverse dialect. The region is famous for its wine, from the time the Romans settled to today. Each month we meet to listen to a guest speaker, to join in speaking German and to enjoy Kaffee und Kuchen! We meet at the Langmeil Centre, 7 Maria Street, Tanunda, on the last Monday of the month. New members and visitors are always welcome.
Please note the cost is a $5 donation and we will be adhering to Covid19 guidelines.
---
auf Deutsch:
Das nächste Kaffee und Kuchen Treffen der Barossa German Language Association findet am Montag 30. November statt. Wir werden um 13 Uhr eine Jahresversammlung abhalten bevor es mit dem regulären Kaffee und Kuchen Treffen losgeht.
Neue Teilnehmer sind stets willkommen. Wir bitten um eine Spende von $5 und werden die Covid-19 Richtlinien beachten.
Gastredner ist dieses Mal Vanessa Kreusch. Die 29 Jahre jährige ist in Trier geboren und seit 4 Jahren Wahlberlinerin. Im Februar 2020 schloss sie ihr Linguistikstudium mit Fokus auf Englisch und Deutsch als Fremdsprache ab. Ihr Interesse an Dialekten und Sprachvariation führte sie dieses Jahr nach Südaustralien um an der deutschen Abteilung der Adelaide University als Sprachassistentin zu arbeiten und Deutschkurse zu geben.
Vanessa möchte uns Trier vorstellen – die älteste Stadt Deutschlands. Nah an der Grenze zu Frankreich und Luxemburg gelegen, ist Trier eine sehr interessante und kulturell vielfältige Stadt, in der man sowohl viele römische Bauten und Ruinen findet als auch einen sehr reichen Dialekt. Sie möchte Einblicke in die Geschichte der Weinstadt verschaffen, von der Römerzeit bis heute, einige Sehenswürdigkeiten wie z.B. die Porta Nigra vorstellen und eine kleine Einführung in den trierischen Dialekt geben.