Jens Sandstrom is the guest speaker at Kaffee und Kuchen on October 28, Langmeil Church Hall at 1.00 pm.Jens has extensive experience working with the German Community through the German Club and the School of German Language. He is a musician and music director and has been a very successful teacher of German in the Club and Department of Education.He will talk about the importance of multiculturalism and of mother tongue maintenance through song-language links.
____
Kaffee und Kuchen (coffee and cake) meetings are held on the last Monday of the month. Each month we meet to listen to a guest speaker, to join in speaking German and to enjoy Kaffee und Kuchen! We meet in the Langmeil Lutheran Church Hall, 7 Maria Street, Tanunda, from 1pm to 3pm. New members and visitors are always welcome.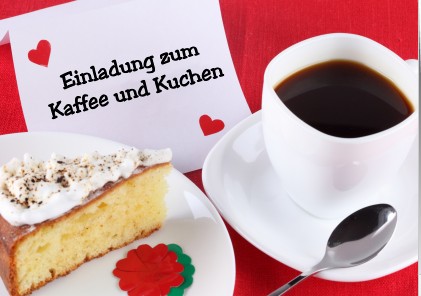 Das Kaffee und Kuchen Treffen ist ein gemütliches Zusammensein zur Pflege der deutschen Sprache. Es findet jeden letzten Montag im Monat von 13-15 Uhr im Langmeil Centre, 7 Maria Street in Tanunda statt.
Neue Mitglieder und Besucher sind stets willkommen.