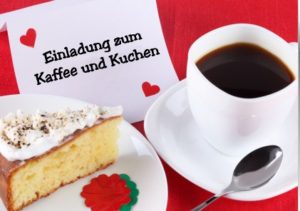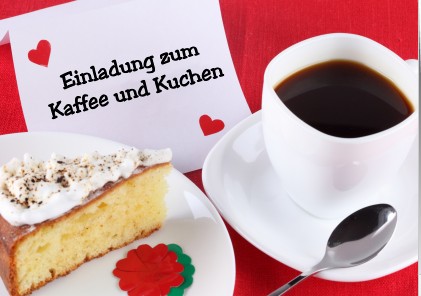 Kaffee und Kuchen mit Reto's Mittagessen
——-
Our Swiss chef Reto will create another wonderful German style lunch for our meeting on 27th of August.
On the Menu:
Traditional German sour roast with Potato Dumplings and Red Cabbage
Cost for lunch with Kaffe and Kuchen
$20.00
Booking made by 21st August for catering purpose
Tel. 0466 430 803 RETO
We start at 11:40am for lunch and coffee & cake from 1-3pm.
Our guest speaker is Christine Winter.
Christine Winter, Matthew Flinders Fellow in history and Associate Professor at Flinders University is a historian whose work connects Australia, German speaking Europe and the Pacific. She has published widely on interwar politics, legacies of colonialism, National Socialism in the region, identity transformations and race science, internment and the impact of WWII. You can read a number of her publications online for free at https://flinders.academia.edu/ChristineWinter. This talk is making sense of an event in December 1942 in Tununda, when 16 German women evacuated from New Guinea and billeted with Lutheran families lined up in front of local police and military intelligence officers and declared their loyalty to Germany and the Fuehrer. It is exploring the reasons for the women's actions – pro National socialism, patriotism, love or desperation – and the ramifications for wider politics of Germanness in the district during the war, including attitudes of government agencies and a Lutheran church divided in their appreciation of German heritage.
=====================
Menu: Traditioneller deutscher Sauerbraten, Kartoffelklöße und Rotkraut
Anmeldung nötig bis 21.8. bei Reto Tel. 0466 430 803
Gastredner ist Christine Winter. Christine Winter, Matthew Flinders Fellow und Associate Professorin an der Flinders Universität, ist eine Historikerin deren Forschung Australien, deutsch-sprechendes Europa und den Pazifik verbindet. Ihre Veröffentlichungen konzentrieren sich unter anderem auf die Zwischenkriegsjahre, Nachfolgen des Kolonialismus, Nationalsozialismus in der Region, Identitaetswechsel, 'Rassenwissenschaft', Internierung, und die Auswirkungen des Zweiten Weltkrieges. Viele ihrer Veröffentlichungen können kostenlos gelesen werden: https://flinders.academia.edu/ChristineWinter
Dieser Vortrag befasst sich mit einen Ereignis in Tanunda im Dezember 1942: 16 deutsche Frauen die aus Neuguinea evakuiert worden waren und mit Familien im Barossa lebten konfrontierten Polizei und Military Intelligence Offiziere mit dem Hitlergruss und einer Erklärung dass sie treu zum Führer und Deutschland stünden. Der Vortrag analysiert die Gründe der Frauen – Pro-Nazionalsozialismus, Patriotismus, Liebe oder Verzweiflung – und die Auswirkungen für Deutschtum für die Region während des Krieges, d.h. Einstellung von Regierungsstellen und der Lutherischen Kirche, die in ihrer Haltung zum Deutschtum gespalten war.
Das Kaffee und Kuchen Treffen ist ein gemütliches Zusammensein zur Pflege der deutschen Sprache. Es findet jeden letzten Montag im Monat von 13-15 Uhr im Langmeil Centre, 7 Maria Street in Tanunda statt. Neue Mitglieder und Besucher sind stets willkommen.