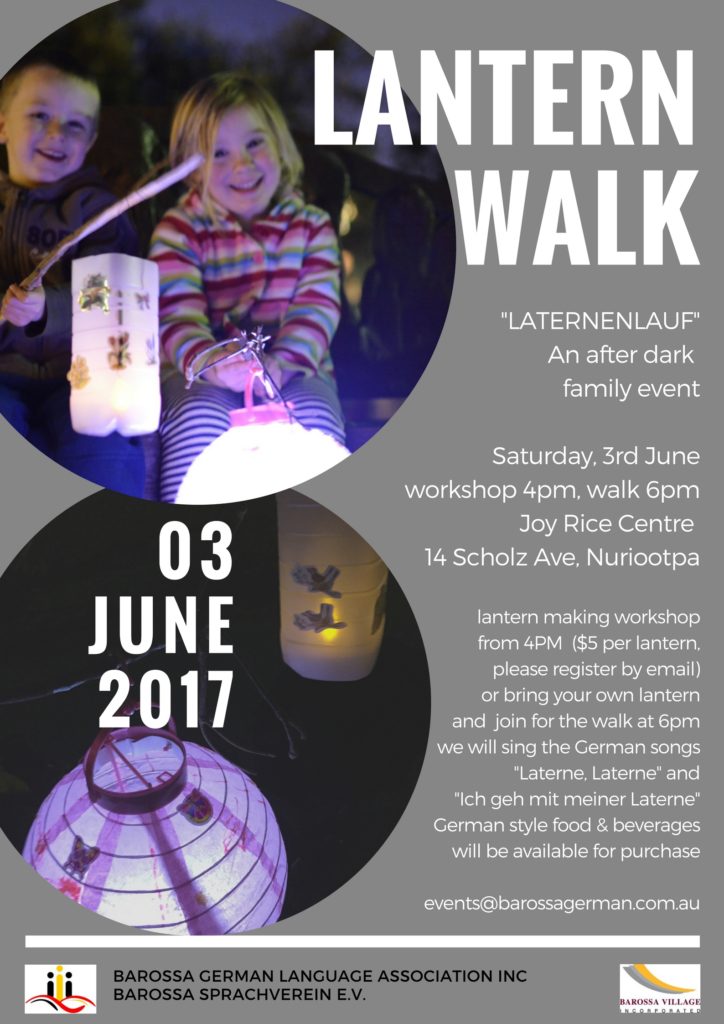 "Laternenlauf" – an after dark family event – The Barossa German Language Association Inc. invites you to their annual lantern walk – a favourite German family tradition. All families, including grandparents, are very welcome to join us at 6pm for the walk.
Lanterns: Bring your own lantern from home (battery candles – no real candles please) or learn to make a lantern at the workshop
Lantern workshop: We will run a creative workshop to make a lantern at 4pm on 3rd June (parents to assist young children), cost is $5 per lantern (please register per email events@barossagerman.com.au so we can organise materials)
Laterne song: During the walk we will sing the German songs "Laterne, Laterne" and "Ich geh mit meiner Laterne" – you can find the songs and lyrics on youtube
Food and Drinks: German style food and drinks available for purchase on the night (German sausage roll, sauerkraut, German cake, Gluehwein, drinks, tea, coffee …)
This event is in collaboration with Barossa Village incorporated. Support greatly appreciated!