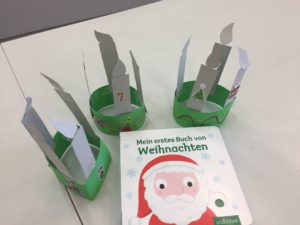 Die Barossa Spielgruppe ist eine hervorragende Gelegenheit, Kinder von 0-5 Jahren spielerisch an die deutsche Sprache heranzuführen. In der Vorweihnachtszeit haben wir in der Spielgruppe ein weihnachtliches Programm. Wir werden Weihnachtssachen basteln und Geschichten von Weihnachten und Advent erzählen und die Aufregung wird spürbar sein.
Die Themen sind:
05/12/17  Nikolaus
12/12/17  Basteln für Weihnachten
19/12 /17 Weihnachtsgeschichten
Die Spielgruppe trifft sich Dienstag während des Schulterms von 10 bis 11:30 Uhr im BOSHC Centre an der Nuriootpa Primary School. Bis Ende des Jahres hat die Barossa German Language Association die Kosten übernommen, d.h. die Teilnahme ist frei, aber bitte bringt ein Stück Obst zum Teilen mit. Wir freuen uns euch zu sehen.
Siehe unsere Facebook Seite für weitere Informationen: Barossa Spielgruppe/ German playgroup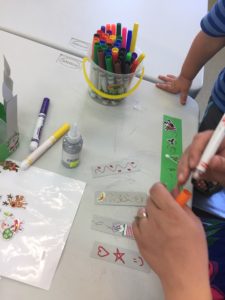 Interested in joining a playgroup where you and your children have the opportunity to learn another language? The Barossa German Language Association invites children aged 0-5 years and their parents or carers for a morning full of fun, craft, stories and play.
For the last weeks of this term and the special time just before Christmas we want to talk about some German Christmas traditions such as Nikolaus and Advent and have Christmas themed craft.
The program for the next weeks:
05/12/17 Nikolaus
12/12/17 Craft for Christmas
19/12/17 Christmas stories
Spielgruppe meets Tuesdays during school term from 10 to 11:30 am at the BOSHC Centre at the Nuriootpa Primary School. The BGLA is covering all costs until the end of the year, just please bring some fruit to share. We would love to see you all again.
For more information click here
or visit our Facebook page: Barossa Spielgruppe/ German playgroup